Welcome to the new and improved Diamond Vault On-Line. We have upgraded our system and our software to provide you with the best deals as fast as we can. We have added a store layout to make it easier to select areas of interest along with some special surprises. As always, our goal is to offer quality magic at affordable prices. All the magic we sell is new, unless otherwise noted. If you don't see it in the list, that means we haven't had the chance to UPDATE it. :) If you are in doubt about something, call us and ask. We can special order almost any standard item in which you might have an interest, and we can locate collectibles for you too. In conclusion, welcome to my humble abode and allow me to do my best to service you.
Yours in magic,
David, The Head Vault Keeper
You are the

th patron in the Vault.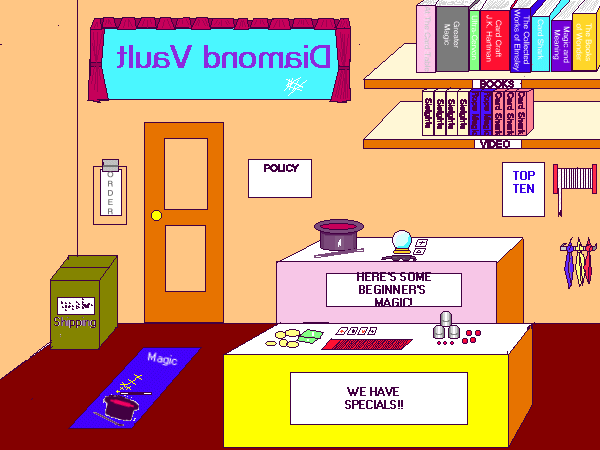 OUR MAGIC DEPARTMENTS
---
For more information, call us at (717) 645-3634 or write to:
Black Diamond Entertainment Co.

PO Box 42

Summit Hill, PA 18250

--OR--

e-mail us: Black Diamond Entertainment Co.